10th Anniversary Season America, made possible by a grant by PNC Arts Alive  Special Concert collaboration with the Innocence Project of Florida for Wrongful Conviction Day.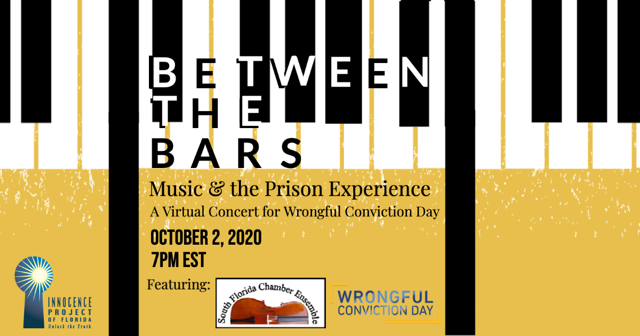 https://www.crowdcast.io/e/WCD2020
Season 8: Changing Our World raised awareness about global social and environmental issues that affect us here in South Florida.  In Program 5: Mother's Day Concert for Climate Change, we collaborated with our Light Prize Winner Nestor Torres.  Here is a clip of his composition Rhumboso, featuring SFCE musicians Marie Schwartz and Myrna Meeroff.
Season 7: Emoticoncert was a series of head to head match-ups between Tchaikovsky and an American composer over who best portrayed a particular emotion.  We commissioned a new work from South Florida composer Frederic Glesser for program 3: Love Letters.  Here is an excerpt from the premiere.
Season 6: Once Upon a Time (2017-18)
Season 6 took the audience on a journey through the plot of a traditional fairy tale, from the hero's journey to the help of a sidekick to the encountering of a villain to the love interest to the happily ever after.  This season was also part of the New York Philharmonic's New World Initiative.
https://www.youtube.com/watch?v=T13hE89Vqvk
Season 6 continued in to the summer as we began our residency at the Pompano Beach Cultural Center with this performance of Peter and the Wolf that was set in Siberia.  The audience helped us change the character and locations names.