Our hearts go out to our fellow residents of the City of Parkland after yesterday's tragic events.  If you see this message, go out and hug some one you love today.
Round 4: In the End- Battle of the final works
Tchaikovsky's final symphony and his only Violin Concerto is paired with Edward Macdowell's final two works.
Saturday, March 10, 2018 2pm Pompano         Sunday, March 11, 2018 1pm Sunshine
  Tickets are $24.99 for adults and $19.99 for students and seniors.  Children 12 and under free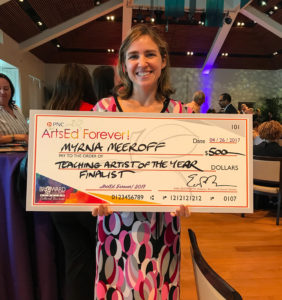 Congratulations to our own Myrna Meeroff who was named ArtsEd Forever 2017 Teaching Artist of the Year.